The Transfocus TMS will empower your logistics company by providing an end-customer experience that is not only easy to use but for you to control access to the features that you want to make available to your customers.
The Transfocus TMS customer portal is highly configurable enabling it to meet the overall requirements of your business as a whole, but it also adds further control so it can meet your individual customer requirements, so as to create the best possible end-user experience.
Some of the features that can be optioned for individual customers are:
New job booking creation
Booking confirmation email notifications
Dashboard to track the progress of jobs in real time
Visibility to see the driver location on a Google Map
Delivery confirmation and POD email notifications
Full job history and advanced search capability
Visibility of invoices and statements
Ability to select and pay invoices online (under development)
Customers create and manage their own pickup and delivery address locations
Customers create and manage their own product codes
Create and manage your own users who can login
Automatic or manual verification of customer booked jobs
Customised graphic designs for portals
"We set out to give your customers web access to your TMS so that many more of your interactions with them will be switched from routine and mundane to high value and high impact.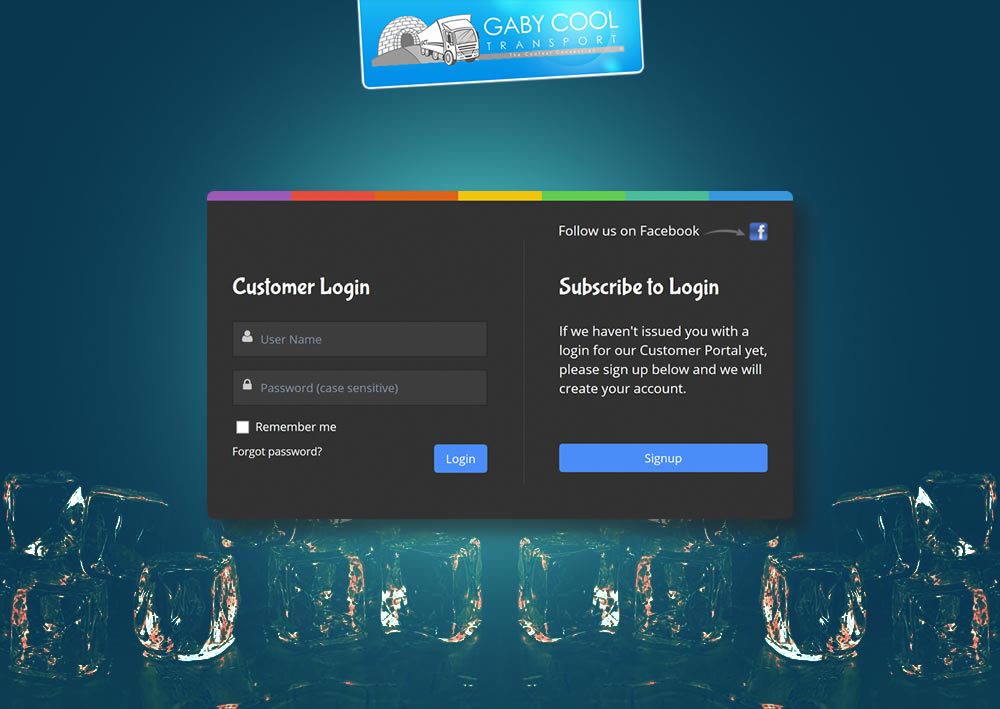 Gaby Cool's highly customised Transfocus web portal login page